Beirut, Lebanon – created in 2017
With a vulnerable population of nearly 1.5 million and a massive population of Syrian refugees fleeing the conflict, Lebanon faces one of the worst humanitarian crises in its history. More than half of the people affected by the crisis are urban children living in often appalling and miserable conditions; in Beirut, more and more of them work or beg in the streets.
The Samusocial mobile aid team, led by the Lebanese association AMEL International, intervenes day and night in the most vulnerable areas of the city of Beirut with children and young people in situations of great exclusion. The action of Samusocial International and its partner AMEL contributes to fighting against the social and health exclusion of these most vulnerable young people and children, especially among uprooted populations who have found refuge in Lebanon, by mobilizing and developing national and international assistance and protection systems
Activities :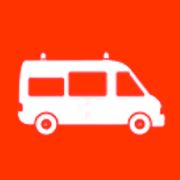 Mobile Help Teams 
Day and night maraudes according to security conditions and situations encountered to provide medical care and social, educational and legal support to street children.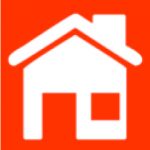 Emergency Accommodation / Day Centre

Day services provide information and awareness sessions in the areas of health and psychosocial assistance only when it is not possible to make maraudes.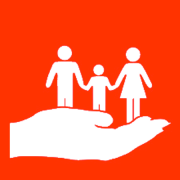 guidance and integration assistance
A detailed mapping of the social and health services network and the existing reception and accommodation centers has been drawn up.
The main part of the legal assistance consists in informing and referring refugees to the pre-registration services of the Office of the High Commissioner for Refugees and ensuring assistance in the preparation of identity documents and civil status documents.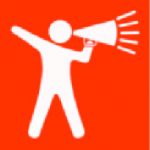 Advocacy actions

The data collected will be shared with state actors and national and international partners, in order to raise awareness on the problems encountered and influence health and social policies.

Support to partner associations
Samusocial International brings its expertise in mobile assistance intervention in urban areas. On the other hand, Amel Association has an existing operational mechanism, medical technical expertise and knowledge of Lebanese protection and assistance mechanisms.
In addition, the programme is developing a humanitarian, national and international network of actors involved in the refugee crisis for immediate protection solutions in Lebanon. Close collaboration with UNHCR, IRC and the Makhzoumi Foundation (the main actors involved in the protection of street children in Beirut) is taking shape.
Results of the first 5 months of intervention:
June 2017 : Recruitment of the Samusocial International team
July 2017 : First day and night maraudes of the mobile team
August 2017 : Mapping of partners and first accompaniment of young people and children in street situations
September – October 2017 : Development of specific operational partnerships in the field of protection, mental health, education and psychosocial assistance
Key figures
235Â children and young people in street situations identified
260 individual care and support provided
122 supported
240 beneficiaries of the action
More informations :
Contact : ls.sorlin@samu-social-international.com