samusocialInternational is associated with the European project "PROVIDE" – PROximity in VIolence: Defense & Equity – in the framework of the prevention and fight against violence against the most vulnerable refugees and asylum seekers (women, children, sexual minorities, elderly).
The PROVIDE project combines research, practice improvement and advocacy:
Based on an analysis of practices in three European countries (Italy, Spain, France), this project proposes a protocol of operational practices and training for professionals involved in the reception and support of populations in exile.
It also aims to facilitate the emergence of a European network of exchange and advocacy on the issue of violence in exile.
Led by the University of Palermo, the PROVIDE project brings together Italian and Spanish universities, research centers and associations. samusocialInternational is associated with it for the French part.
Recontextualization
In recent years, the United Nations High Commissioner for Refugees, the United Nations Population Fund and the Commission for Refugee Women have expressed serious concerns about the risks of violence faced by minors, single women, pregnant women and the elderly during their transit to Europe, as well as in reception facilities upon arrival. The international agencies consider that these people are "the most at risk and require a coordinated response and adequate protection". This response involves taking better account of gender-related risks and difficulties in the reception and care process for exiled persons.
First phase: Operational report France
Delivered in July 2018, the report analyzing practices in France aims to provide an overview of the French asylum and care system for victims of gender-based violence. It also details the specific actions carried out by field actors on this issue, with a focus on the Paris – Île-de-France region.
Synthèse Rapport France (496 downloads)
Second phase: Training of reception and support professionals
On the basis of the operational report on good practices, samusocialInternational has developed a multidisciplinary training cycle for professionals involved in the reception and support of people in exile. Composed of 5 modules, the participants (mainly social workers and managers of reception centers for migrants) address the notions of gender-based violence, proximity violence, mental and physical trauma related to the migration process, as well as the existing mechanisms (legal, institutional, from civil society) to orient the most vulnerable people.
To provide tools for understanding the life paths of the most vulnerable people in exile, and operational tools to better care for them, this is the approach of the PROVIDE Project and samusocialInternational.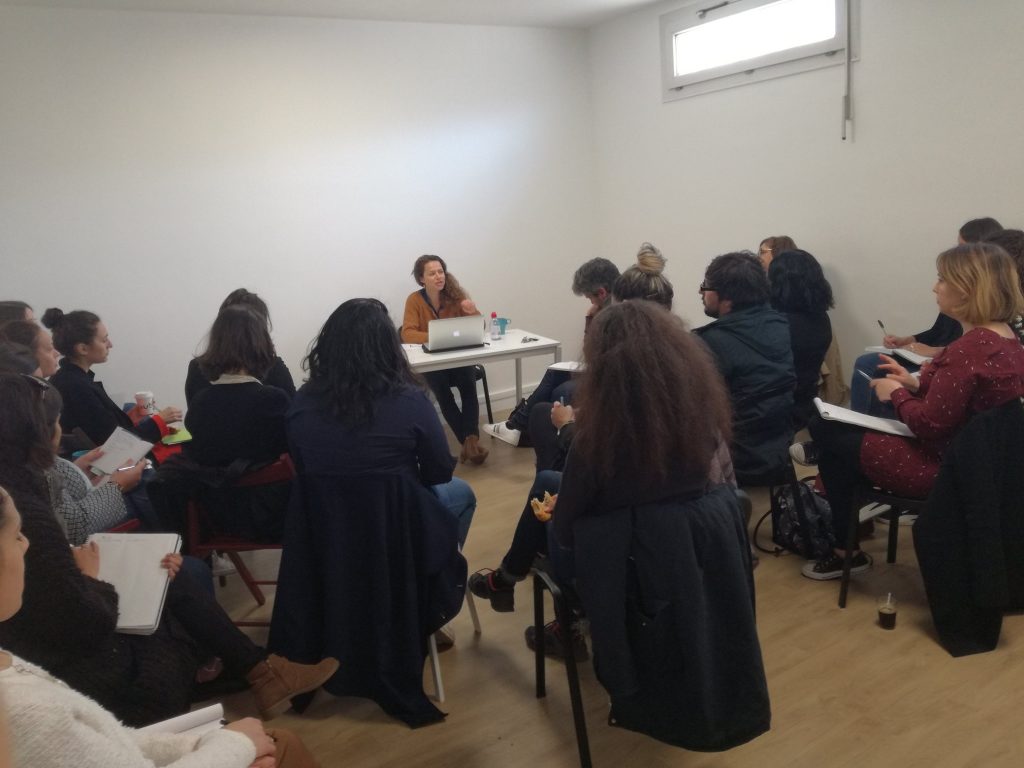 Third phase: production of a guideline
Our French experience has been used to develop the contents of a training manual "PROTOCOL "PROVIDE" OPERATIONAL GUIDELINES TRAINING METHODOLOGY and BEST PRACTICES", translated into 4 languages (available on the ISMU Foundation website in English, Italian, French and Spanish).