Lima, Peru – created in 2004
 
As a consequence of a strong demographic growth over 50 years accompanied by internal migration for economic and/or political reasons, many spontaneous neighborhoods cut off from basic services have been created on the outskirts of Lima. These at-risk urban areas have health and social problems, and their inhabitants have no knowledge of or access to medical and psychosocial services.
 
SamusocialPer√ļ intervenes in this marginalized area of Lima with women and their children who are victims of violence but also of malnutrition, linked to health problems. Two structures exist today, at the request of local authorities: SamusocialAte, which became a public service supported by SamusocialPer√ļ in 2014, and SamusocialSanta-Rosa in the northern suburbs of Lima with a Mobile Help Team. Both structures organize home visits and collective awareness-raising activities focused on the fight against child anemia and domestic violence. Families in these areas live with multiple difficulties: unsanitary living conditions, limited economic resources, geographic isolation, low level of education, disintegration of family structure and social ties, limited access to essential services (water, electricity, management, etc.).
 
 
Activities: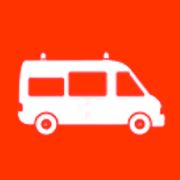 Mobile Assistance Teams (EMA)

The Mobile Aid Teams carry out outreach activities or home visits to reach the population and provide medical and psychosocial care and referral to the appropriate public institutions. In addition, health campaigns are regularly organized within the community, during which medical assistance of various specialties is offered to the population that is isolated.
 
 
Emergency shelter (modulo)
24/7 shelter for women and their children who are victims of domestic violence in Huayc√°n. During their stay, they are accompanied in a process of "recovery", empowerment and search for medium and long term solutions. They are followed up at home by the mobile teams and the social worker.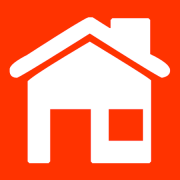 Day center
The Social Risk Prevention Center, which is part of the Huayc√°n medical and psychosocial network, provides medical, social and psychological consultations. The beneficiaries can, if necessary, be referred to our partners and institutions of common law. In Santa Rosa, Samusocial has a room where psychological consultations are offered once a week.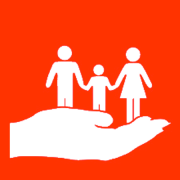 Orientation and accompaniment
Follow-up of the beneficiaries in their social reintegration, orientation and accompaniment towards the common law services, especially to claim their rights in situations of domestic violence, orientation towards partners. SamusocialPer√ļ acts as a bridge between the community and the public services in order to strengthen, support and improve the functioning of the care system and thus make it more inclusive.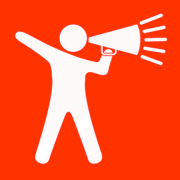 Awareness and advocacy actions
Through discussions, workshops or campaigns, community members are informed about their rights and the practices to adopt to take care of their health. In addition, they are informed about the steps to take to access the different existing public services. SamusocialPer√ļ also advocates to the authorities and raises awareness about exclusion.
 
 
 
Key figures 2022:
1,971 Beneficiaries of the action
271 Day and night outreaches
1,859 Psychosocial interviews
960 People made aware of social and health risks
1,303 Nutritional care
412 Medical consultations and care
 
 
For more informations:
Website: http://www.samusocialperu.org/
Contact: samusocial@samusocialperu.org  / direccion@samusocialperu.org