Pointe-Noire, Republic of Congo – created in 2006Â 
The Congo is going through a period characterized by the great vulnerability of part of its population, a situation accentuated by the crisis and the economy's heavy dependence on oil revenues. The samusocialPointe-Noire (SSPN), created in 2006 at the request of the town hall, aims to help a particularly vulnerable population, children and young people in street situations.
In order to compensate for the shortcomings in terms of sustainable and equitable inclusive public services, samusocialPointe-Noire continues its daily monitoring activities according to Samusocial International's emergency method and has recently set up a professional support project for young adults.
Activities: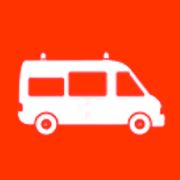 Mobile Help Teams
1 weekly "exploratory" maraude to research new territories for street children and youth.
2 maraudes dedicated to specific sites on the outskirts.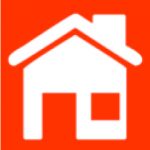 Emergency accomodation/ day center
An emergency accommodation centre with nursing and psychological care (CHUSIP) which offers a short- and medium-term accommodation solution for a capacity of 24 children.
In 2017, 169 children (including 145 boys and 24 girls) were accommodated at the CHUSIP and benefited from 320 socio-educational activities: literacy sessions, sports activities, stories, drawing, etc…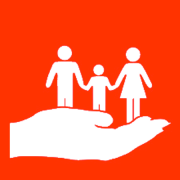 Orientation and integration assistance
The children or young people planning to leave the street have benefited from the structured frameworks offered by CHUSIP and partner centres to finalise their projects (schooling, vocational training and return to their families). Exchanges were continued with local companies in order to encourage them to identify promising sectors of activity that correspond to the profiles of young people. This initiative resulted in the creation of a private/public platform in 2017.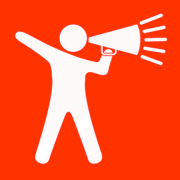 Advocacy actions
The agreement signed in 2014 with the local authorities to set up the consultation framework on the care of street children and youth has enabled concrete solutions to be put in place, such as reducing hospital costs, promoting and disseminating the Potignon Act, mapping stakeholders, etc. Since then, nearly 18 state bodies and their devolved services have been directly or indirectly involved in achieving the objectives assigned to the consultation framework. Finally, in 2017, the celebrations of the Day of the African Child and the UNCRC were forums for street children and young people to demand their rights from the public authorities themselves.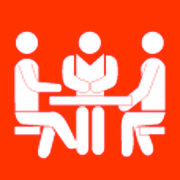 Support to partner associations
SSPN continued to provide technical and financial support to partner associations. 4 quarterly meetings for monitoring children and coordinating actions were organized. In 2017, the SSPN also organized training on ethics and professional conduct. In order to empower young adults, partnership agreements have been signed with the ANEP and CADB associations. These grants cover literacy and academic upgrading activities and vocational training for 24 street youth. In addition, the day centre of the Salesian Association of Don Bosco has been extended (currently in the finishing phase), in order to improve its reception capacity and support services in street exit projects.
Key figures 2017
659 medical care
1661 medical consultations
1114 social interviews
422 psychological interviews
422 beneficiaries of the action
182 beneficiaries
77 children with a project to leave the street
285 maraudes (night / day)
150 medical-psychosocial consultations with partners
255 medical-psychosocial hotlines
For more information :
Contact : samusocial.pn@gmail.com
Facebook : Samusocial Pointe-Noire