Luanda, Angola – created in 2011
The civil war (1975-2002) in Angola (1975-2002) brought to its capital, Luanda, 5 million refugees fleeing the countryside, that is nearly 30% of the population. The difficulties in finding work and family dislocation, consequences of the war, coupled with the absence of a system for the protection of minors, lead children who are victims of violence to flee their homes.
SamusocialInternational Angola and its local partner CACAJ (Centre d'Accueil d'Enfants Arnaldo Janssen) work with street children and young people in Luanda on 8 different sites. They offer medical and psychosocial care in the streets, individual social interviews, and edutainment activities on hygiene, sexuality and violence. Since the project began in 2011, 650 children have been identified.
Following the elections and the change of government at the end of 2017, samusocialInternational aims to resume contact with institutional partners in order to relaunch collaborative work.
Activities :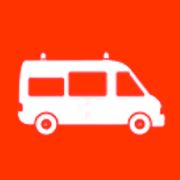 Mobile Assistance Teams (MATs)

4/5 nights per week
Emergency Accommodation / Day Centre
Street children met by the EMA are welcomed in the CACAJ accommodation centre. Agreements have been formalized with other structures to receive street children (Pequena Semente Centre, Dom Bosco, REMAR), as well as with Divina Providencia no Golf Hospital in Luanda.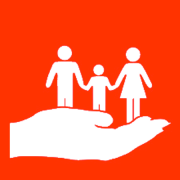 Orientation and integration assistance
Participation in the economic and professional integration of children and young people living on the streets by setting up training activities with, for example, a computer coding training session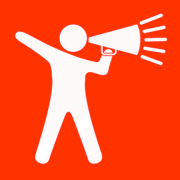 Advocacy actions 
The change of government will provide new opportunities: the development of genuine expertise to produce technical and socio-demographic documents and life stories of children and young people living on the streets in order to communicate with state actors, politicians and professionals.

 Support to partner associations 
Support to the CACAJ in the improvement of administrative and financial management, management and organization of human resources and development of partnerships. Support of CACAJ technical teams and partner structures in improving the quality of care for street children. Training has been provided on children's rights and family reunification.
Key Figures 2020 :
556 Beneficiaries of the action
108 Day and night outreach
196 Referrals to accommodation
212 Hospital accompaniments
99 Beneficiaries housed in emergency accommodation in the context of Covid-19
 
More information:
Contact : contact@samu-social-international.com